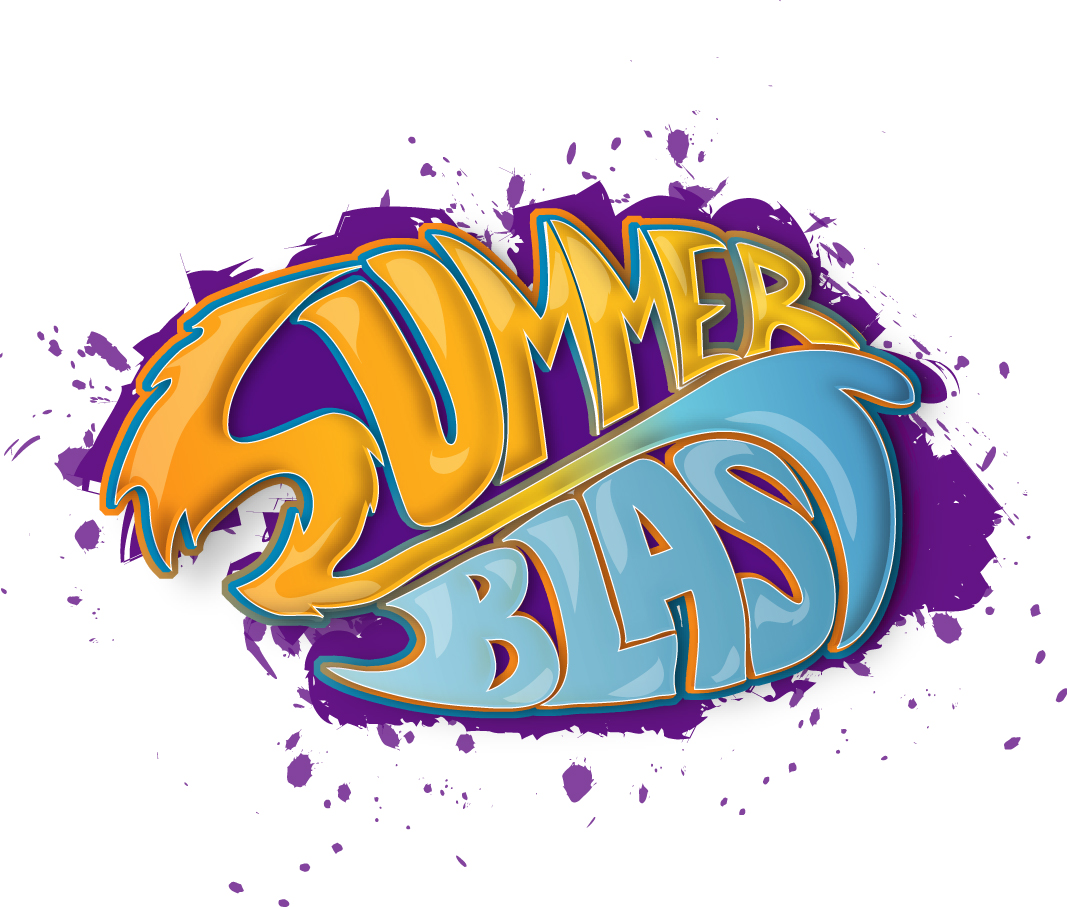 Summer Blast 2018- Kids Day Camps
June 18th - July 30th, 2018
$130
Registration Opens April 24th, 2018
9 Weeks of Day Camps beginning June 4th - August 3rd for Kids Entering Grades 1- 6
Cost $130 per week with a $30 NonRefundable Deposit
If you register for 3 or more weeks at a time, you'll receive $10 off your weekly registration cost. Adjustment made after deposit/registration complete.
**Interested in Single Days ??? (2 day minimum required) Contact Mistee 909-825-8887 Ext.328 or stop by Command Center.
Drop Off - 6:30am to 9am
Pick Up - 5:00pm to 6pm
Summer Blast provides safe and Godly fun for the summer! The days are fun-filled, with Biblical emphasis, loads of activities, and snacks provided.
You may register for one or all of the week-long camps at the same time. To reserve a space for your child, a $30 non-refundable deposit is required. The remaining balance of $100 for the week you choose must be paid in full no later than the Friday before or an additional $10 fee per student will be charged on the first day.
This program is eligible for some governmental and child care funding, please inquire with in. If you have questions regarding Summer Blast contact our office at (909) 825-8887 x 328 or email at mistee.carrillo@rockchurch.com
Need the same week of Daycare for your Toddler or Pre-School child? KidzRock (our licensed preschool) has special weekly summer rates for you depending upon availability. Call 909-825-8887 x271 for more info.
2018 Youth Summer Camps
June 29th - July 1st, 2018
$0 - $260
@therockyouth presents "The Fire Within," our High School Youth Summer Camp and "Here Comes the Boom," our Middle School Youth Summer Camp!
Friday, June 29 to Sunday, July 1, hundreds of teens from The Rock Church Youth will meet at Forrest Home and spend a weekend away from the distractions of life to connect with God, experience His presence, and make new, meaningful relationships.
Sign up and come ready to find God's eternal plan for your life!
Cost:
Regular Price: $260 (Includes a $50 deposit)
Early Bird Discount available: Save $30! (register before, March 4th)
Snack-bar is an additional cost that can be paid at the campsite.

Who Can Register?
7th-8th Grade Students as of August 2018 can attend our Middle School Camp at Lakeview, Forest Home.
9th-12th Grade Students as of August 2018 can attend our High School Camp at Creekside, Forest Home.
Students Graduating this year (Class of 2018) are invited to attend our Young Adults Retreat this August.
Waiting List
If your teen's age and grade are SOLD OUT, please complete the Waiting List registration. no Deposit is due until your child has a spot open and available. When a spot os open and available, we will contact you and receive a deposit. It is first come, first serve with Waiting List, so get your place in line ASAP!
2018 Kids Camp
July 13th - July 15th, 2018
$0 - $220
EARLY BIRD DISCOUNT VALID TILL APRIL 30th, 2018 - use coupon code APRIL30 at checkout to receive $30 off the registration price
Summer Camp registrations are now open! Sign up your kids for an amazing adventure this summer. We will be camping at Creekside at Forest Home located in beautiful mountains of Forest Falls, Ca.
This summer event is eligible for children entering grades 2nd - 6th for the 2018 - 2019 school year. If your child is currently in 6th grade, register them *Here for the Rock Youth Jr High Camp *
Camp Price - $220 ($50 Deposit Required)
Early Bird Registration $190 - offer ends April 30th, 2018
Coupon Code - APRIL30
Pay in full or make payments, it's up to you
For questions, contact Mistee Carrillo (909) 825-8887 ext 328 or email her at Mistee.Carrillo@rockchurch.com.
We look forward to spending a summer weekend with you!
Overflow Shift Retreat 2018
August 10th - August 12th, 2018
$205
Friday, August 10 to Sunday, August 12, young adults will drive up to Forest Home Summer Camp and spend a weekend away from the distractions of life to connect with God, experience His presence, and make new, meaningful relationships.
Cost:
•Normal Price: $205 (Includes a $25 deposit.)
Who Can Register?
• Registration is open to adults ages 18-30.
• High School students graduating this year (Class of 2018) are invited to attend.
What should I Expect?
Expect to have an encounter with God that will take you deeper in your relationship with Him, and make and strengthen friendships. Also worship, preaching, devotionals with cabin, prayer, and a ton of fun competitions!
"You visit the earth and cause it to overflow;
You greatly enrich it;
The stream of God is full of water;
You prepare their grain, for thus You prepare the earth."
Psalm 65:9 NASB
Marrieds' Ministry Anaheim Angels Baseball Game
August 11th, 2018
$30
YOU'RE INVITED!
The Rock Church & World Outreach Center's Marrieds Ministry is going out to the ballpark on August 11th to see the Anaheim Angels take on the Oakland A's! Tickets are only 30 dollars and it includes admission and meals for you and your spouse!
We are meeting to tailgate at 2:30 PM and the game will begin at 6:05 PM.
So come out and make some memories with your spouse and church family! Register here for your spot today!