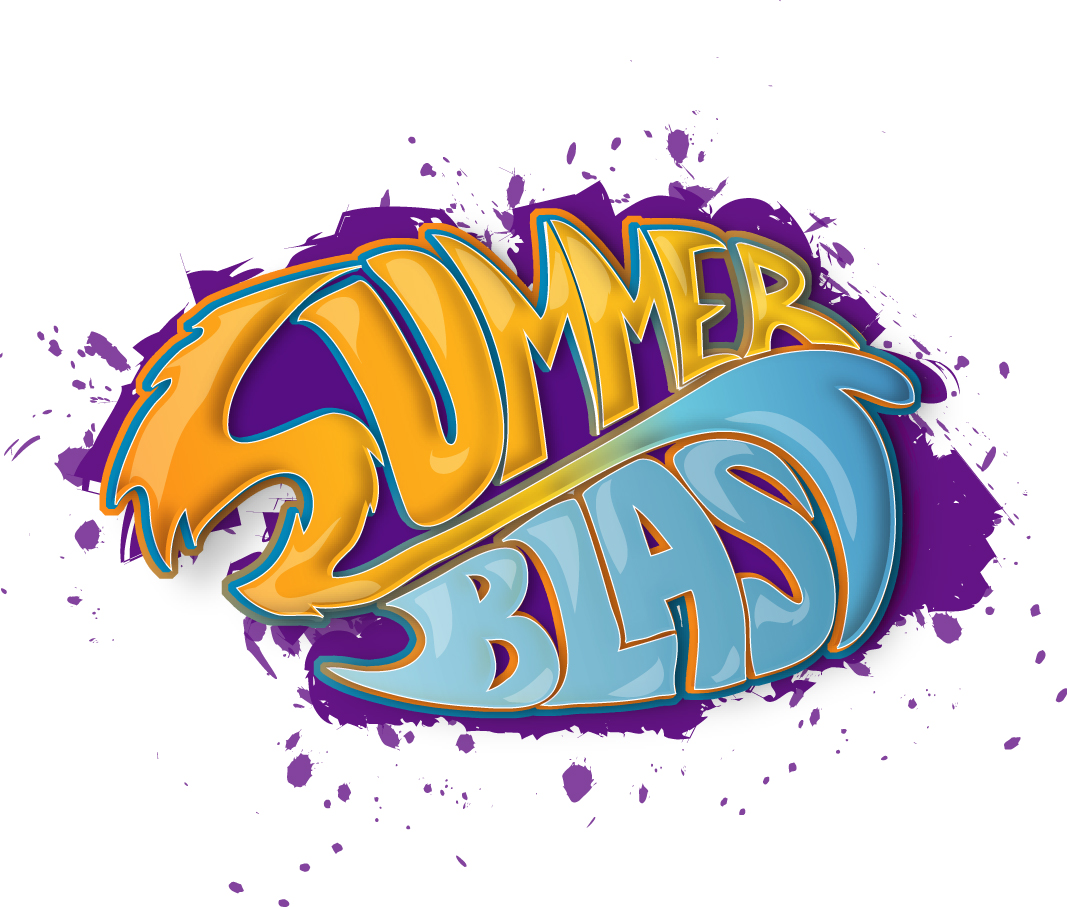 Summer Blast 2018- Kids Day Camps
June 4th - July 30th, 2018
$100 - $130
Registration Opens April 24th, 2018
9 Weeks of Day Camps beginning June 4th - August 3rd for Kids Entering Grades 1- 6
Cost $130 per week with a $30 NonRefundable Deposit
If you register for 3 or more weeks at a time, you'll receive $10 off your weekly registration cost. Adjustment made after deposit/registration complete.
**Interested in Single Days ??? (2 day minimum required) Contact Mistee 909-825-8887 Ext.328 or stop by Command Center.
Drop Off - 6:30am to 9am
Pick Up - 5:00pm to 6pm
Summer Blast provides safe and Godly fun for the summer! The days are fun-filled, with Biblical emphasis, loads of activities, and snacks provided.
You may register for one or all of the week-long camps at the same time. To reserve a space for your child, a $30 non-refundable deposit is required. The remaining balance of $100 for the week you choose must be paid in full no later than the Friday before or an additional $10 fee per student will be charged on the first day.
This program is eligible for some governmental and child care funding, please inquire with in. If you have questions regarding Summer Blast contact our office at (909) 825-8887 x 328 or email at mistee.carrillo@rockchurch.com
Need the same week of Daycare for your Toddler or Pre-School child? KidzRock (our licensed preschool) has special weekly summer rates for you depending upon availability. Call 909-825-8887 x271 for more info.
2018 Kids Camp
July 13th - July 15th, 2018
$220
EARLY BIRD DISCOUNT VALID TILL APRIL 30th, 2018 - use coupon code APRIL30 at checkout to receive $30 off the registration price
Summer Camp registrations are now open! Sign up your kids for an amazing adventure this summer. We will be camping at Creekside at Forest Home located in beautiful mountains of Forest Falls, Ca.
This summer event is eligible for children entering grades 2nd - 6th for the 2018 - 2019 school year. If your child is currently in 6th grade, register them *Here for the Rock Youth Jr High Camp *
Camp Price - $220 ($50 Deposit Required)
Early Bird Registration $190 - offer ends April 30th, 2018
Coupon Code - APRIL30
Pay in full or make payments, it's up to you
For questions, contact Mistee Carrillo (909) 825-8887 ext 328 or email her at Mistee.Carrillo@rockchurch.com.
We look forward to spending a summer weekend with you!